At Happy Home Loans, we offer an affordable solution to help you get the home of your dreams. Our plan of action is simple: we help you obtain a mortgage that fits your needs and budget. We'll guide you through every step of the process, from selecting the best mortgage for you to signing the purchase contract for your home.
Tagline
Benefits with Happy Home Loans
By getting a mortgage with Happy Home Loans, you'll have access to a range of benefits, such as:
Competitive interest rates

Affordable monthly payments

Flexible payment terms

Personalized guidance throughout the process

Financing options for new or used properties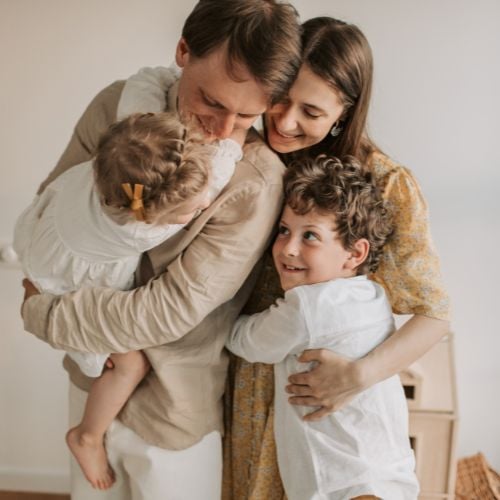 Our clients are happy to have found the perfect solution to their housing needs. Hear what some of them have to say:
"Thanks to Happy Home Loans, I was able to get the home I always dreamed of. They were very attentive throughout the process and guided me every step of the way."
"Happy Home Loans helped me get a mortgage with an incredibly low interest rate. Now, I'm paying less for my home than I was for my previous rent."
Process easy
At Happy Home Loans, we offer an easy and straightforward mortgage process, so you can get your home as soon as possible.
Discover your affordability
At Happy Home Loans, we help you discover how much you can afford to pay for your mortgage. Use our online mortgage calculator to make informed decisions.
Choose the perfect mortgage for you
We offer different mortgage options to fit your needs and budget. Choose the one that's right for you and get one step closer to owning your dream home.
Complete your online application
Our online application process is easy and quick. Complete your application from the comfort of your own home and our team of highly-trained professionals will guide you through the process.
Schedule an appointment today
Ready to start the process of getting your own home? It's easy! Just fill out our online form and one of our advisors will contact you to get started. Plus, if you hire our services before March 31, you'll get a special interest rate of 2.5%.
Download our free eBook: "The 10 Steps to Get Your Mortgage"
At Happy Home Loans, we know that getting a mortgage can be an overwhelming process. That's why we've created a free eBook that guides you through the 10 most important steps to getting your mortgage easily and simply. Download our eBook today and start making your dream of owning a home a reality.